ohi attend supplyside west 2017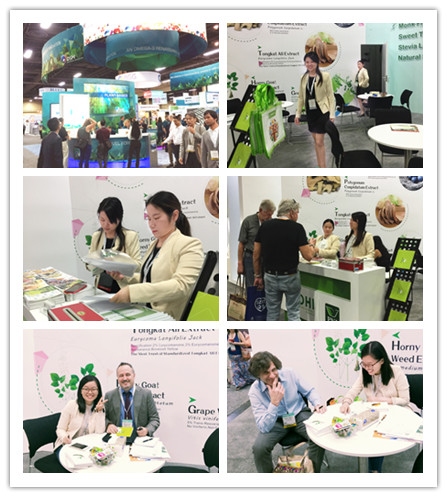 28th-29th,sep,2017.American Natural, Healthy and Innovative Raw Materials Exhibition held at West American city Las Vegas,OHI attended this exhibition (booth number:Y142),Plant Extracts attracted much concern.
This exhibition,we brought our best sales product, just like Resveratrol (Polygonum Cuspidatum, Vine Extract), Tongkat Ali extract, bilberry extraxt and so on.these products earned our customer's attention and favor. thanks for your kindly cooperation ,we will continue to provide you with high quality and healthy plant extracts.